I know that I haven't had an
actual
post reviewing beer in a while, I didn't realize that it had been almost a month though! So, this is overdue I think.
This past weekend, after a long day in Madison, we had two very interesting, and incredibly delicious beers. The first beer we had was
The Reverend, by Avery Brewing Company
(sorry that is a link to Beer Advocate, the Avery website wasn't working). I thought that this was pleasantly malty, with a nice copper color. It had a rich yeast flavor and was well balanced. I see in the Beer Advocate reviews several 2's and 3's in the scores. I have to say I disagree, I would say that this is a (slightly) above average Quadrupel beer... but that is probably why I don't read the Beer Advocate reviews until after I have written my review...
The second beer was from
Finch's Beer Company
in Chicago. We had the Cut Throat Pale Ale, which I thought was also above average. It was nice and crisp, with a wonderful hoppy flavor that was evened out by the citrus that was thrown in. This was very good, and I would be glad to have it again.
With Mother's Day just around the corner (May 13th if you didn't know), I thought it was a good time to start my list of things that I would like for Mother's Day (because I know you have been waiting for the list).
The first thing on my list is beer (surprised I am sure...) I was looking for good gift baskets that could be shipped to my house, and I came across this
Beer On the Wall
website, and I am sure that you have seen it before but since my exposure to the outside world is only through Yo Gabba Gabba cameos, I had no idea. They have some
cool beer gift sets
, any one that would be great for the Yo Gabba Gabba shut-in in your life.
I then found this BEAUTIFUL chandelier that would look perfect in my house from
Design Buzz
Of course, what mother/beer lover wouldn't love a new beer mug? Check out this awesome
Celtic inspired mug that I found on Etsy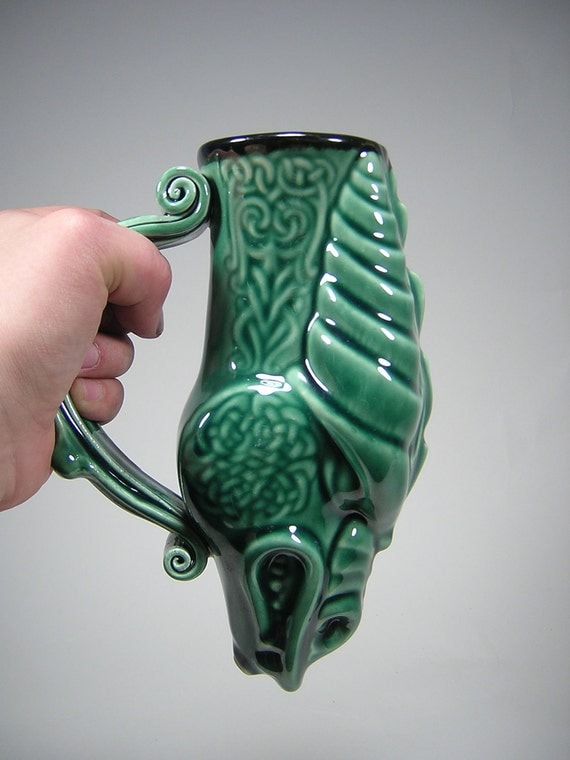 So there are a few things to help inspire you to shop for me... I mean your mother. If you find anything that you think my wonderful husband needs to go out and buy me to show me how much he appreciates the fact that I carried his daughter for 9 looong months, and have not eaten her, please let me know.